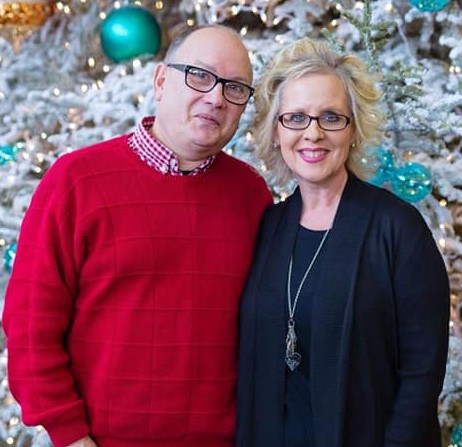 Something brand new for you today...
For awhile now, I've wanted to go back and reengage with some of the early guests of The Messy Spirituality Podcast to discuss what has been happening with them post deconstruction. So I decided to start a new series of raw and unedited conversations that  I'm calling Messy Conversations in addition to the original podcast.
This is the first episode of that effort. 
My first guests on this brand new series are Laura and Karl Forehand. Laura is a 2nd grade teacher, grandmother, and all around wonderful human being. Karl is an author, podcaster, and former pastor.
If you haven't heard our original conversation with Karl about his beautiful book "Apparent Faith: What Fatherhood Taught Me About The Father's Heart", please check out Episode 10 of The Messy Spirituality Podcast wherever you listen to podcasts.
In this new conversation, we discuss how Laura and Karl came to the point of deciding that they would no longer attend church  services after being involved in local church ministry for many years. It was a wonderful conversation with a lot of honesty and transparency from both Laura and Karl. 
You can follow Laura and Karl on Facebook. 
Please check out their website at The Desert Sanctuary to find Karl and Laura's podcast.
You can order Karl's book here.
Join The Desert Sanctuary Facebook group here.
We'd love for you to join the conversation over on our private FB group exclusively for listeners of this podcast-
Messy Conversations
.
Please consider supporting this podcast on
Patreon
! In exchange for your generous support (starting for as little as $1 per month) you can get cool perks like early access to every episode of the podcast and a free copy of my new book releasing later this year!
Share
|
Download