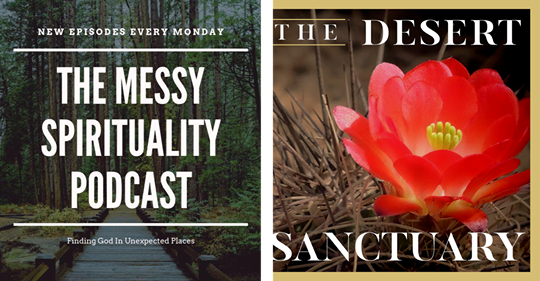 Recently, I had the chance to sit down for a raw, uncut conversation about the current state of the church with my friend, author, and former pastor Karl Forehand.
We discuss the following:
Is evangelism still a factor in light of our evolving theology?
Is it possible to be addicted to church?
Is there a "best" model of church?
Feeding the machine
Would Jesus go to church?
The Role of Women in the Church
Purity Culture
Finding community after walking away from church
As you can see, this was a wide ranging conversation-but it was also a lot of fun.
Please take a minute now to subscribe to Karl and Laura's wonderful podcast, The Desert Sanctuary, wherever you listen to podcasts.
Visit Karl's website here.
If you haven't already, purchase Karl's beautiful book, Apparent Faith, here.
You can engage with Karl and me over on The Desert Sanctuary and Messy Conversations groups on Facebook.
Thanks for listening! Your ratings, reviews, and support on Patreon make this podcast possible and help us grow the show.
Share
|
Download